Last Date to Apply:
30 Apr 2020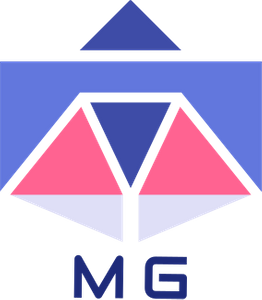 SBI recruitment 2020 , SBI recruitment , SBI foundation recruitment 2020 , sbi foundation recruitment , sbi youth for india fellowship 2020 , youth for india , youth for india fellowship 2020 , latest Fellowship 2020 , sbi fellowship 2020 , sbi fellowship , youth for india sbi 2020 , sbi youth fellowship 2020 , sbi youth fellowship , sbi fellowship , sbi fellowship 2020 , sbi youth for india 2020 , sbi youth for india online application , SBI state bank of india release notification / recruitment 2020 for youth for india fellowship , any degree , any graduate eligible to apply , no application fees ( form is free ) all india eligibility , salary : 2.3 lpa all details including eligibility criteria , how to apply , selection procedure , final year eligibility , job / fellowship location , age limit , last date & other important details covered in this video.
SBI Youth for India Fellowship
The fellowship provides a framework for India's best minds to join hands with rural communities, emphathize with their struggles and connect with their aspirations.
Initial Years
Launched on 1st March, 2011, the pilot batch had 27 fellows who successfully completed the fellowship.
The concept received a positive feedback from all the stakeholders involved, considerable impact was assessed on the ground.
The Program seeks to help India secure an equitable and sustainable growth path by:
Providing educated and passionate urban Indian Youth with an opportunity to touch lives and create positive change at the grass root level in rural India
Providing NGOs working on development projects in rural India with educated manpower whose skill sets can be used to catalyze rural development.
Promoting a forum for the Program alumni to share ideas and contribute to rural development throughout their professional life
The SBI Youth for India Fellowship has been uniquely designed to assist your transition into a rural environment. It ascertains that the process of assessment of ground realities, identification of a project that combines the need of the community, your interest and the strengths of the NGO
Selection Process:
The candidates shortlisted in the first stage will be notified on an on-going basis during the application period. In the next stage, a series of screenings will be conducted and the last phase will include Final Interviews conducted in major cities. We will constantly be in touch with the candidates shortlisted in the final stage on an online forum to know them better as well as clarify their doubts regarding the fellowship.
Eligibility Criteria
Young Professionals or Fresh Graduates
Age 21-32 (as on date of commencement of programme)
Indian citizen/OCI
Fellowship Support
Stipend: Rs 15,000/- to meet living expenses
Local Transport Allowance: Rs 1,000/- per month
A Readjustment Allowance of Rs. 50,000/- upon successful completion of the Fellowship
To and fro travel costs of the Fellows from his/her place of residence to project location as well as for training programmes
Medical Insurance
Mentorship by experienced professionals in the field
Access to the Community through well-established Partner NGOs
Linkages with premier organisations of the country
Interviews
Short-listed candidates are called for interview rounds held across major cities in India.
Final Selection & Background Research
Candidates selected post interview will be notified via e-mail and/or SMS.
On confirmation, candidate will be sent the offer letter specifying details of the programme, fellowship support and terms and conditions of the fellowship.
He/She will also have access to further material about the programme areas of our partner NGOs. This will help candidates to decide upon preferred NGOs
Pre-Fellowship Research:
The candidates will be given access to documents related to NGO program areas and description. You will research, read and familiarize yourself with these to be able to decide on your preferred programme area and partner NGO. As the fellowship is divided into two cohorts, August and October, your cohort will be decided during this phase.
Fellowship Journey
The fellowship is a 13-month long commitment. It commences with an orientation where SBI Youth for India team along with partner NGO officials and development experts will familiarize and introduce the fellows to the concepts of rural development. This is the time when the fellows will be allocated their NGOs, project locations and mentors.
Life Post Fellowship
After completion of the Program:
You can continue in the rural development sector with NGOs or explore social entrepreneurship opportunities.
You can pursue further studies or other fellowships.
You can return to the mainstream and apply your learning to develop products and services more suited to Rural India.
More than 70% of our alumni have continued to work in the development sector
Application Process
The eligibility and process is as mentioned below to apply for the SBI Youth for India fellowship. We select a niche group of candidates for the fellowship through a series of selection phases.
Timelines for Application
Application Phase 1 last date – 30 April 2020
Application Phase 2– 25 March to 11 May 2020
Phase 3 last date – 15 May to 15 June 2020
Important Links:
| | |
| --- | --- |
|   OFFICIAL NOTIFICATION |   CLICK HERE |
|   APPLY NOW |   CLICK HERE |
|   OFFICIAL WEBSITE |   CLICK HERE |
|   ANY CORRIGENDUM / ADDENDUM |   CLICK HERE |
|   TO DOWNLOAD ADMIT CARD |   CLICK HERE |
|   FOR RESULTS |   CLICK HERE |
 JOIN OUR TELEGRAM GROUP FOR ANY QUERIES : CLICK HERE
For all details in Hindi , How to apply , Selection procedure , Final Year Eligibility & more , SUBSCRIBE our Youtube Channel & click bell icon for latest free updates .. watch our latest job update now .