Company Name:
IDEX Accelerator
Designation:
Fellowship (Experience)
Total Vacancy:
Not Disclosed
Last Date to Apply:
May 03, 2020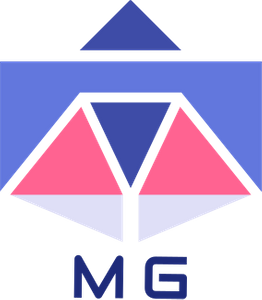 The IDEX Accelerator & Global Fellows Program is for young professionals (21 – 35 years old) from across the globe who want to deep dive into the social impact sector and make the transition to social enterprise practitioner. Now in it's10th year of operation, the IDEX Fellowship offers applicants multiple options in terms of how they may direct their fellowship experience and learnings based on time and financial commitments.
The IDEX Fellowship experience can be tailored to the individual's career objectives and training needs, and can include onsite, virtual or blended learning experiences.
We're so pleased to introduce our 4 program offerings that will now allow you to access the IDEX Fellowship from any part of the globe:
1. THE FULL IMMERSION FELLOWSHIP PROGRAM
2. THE BLENDED ONSITE AND VIRTUAL FELLOWSHIP PROGRAM
3. THE VIRTUAL FELLOWSHIP PROGRAM
4. THE WORKING PROFESSIONAL'S FELLOWSHIP PROGRAM 
 FELLOW BENEFITS
Strategically transitioning your professional skills to service the development sector with greater emerging markets context.
Adding professional credibility while accessing relevant and progressive Professional Development Learning Labs covering themes of Human Centered Design, Resource Mobilization, Communications Strategies and Impact Assessment
Capacity Building Sessionsled by Subject Matter Experts who are seasoned professionals and thought leaders in their respective fields
Being engaged with an incredible diversity of world views and experiences
Life Skilling – getting comfortable with being uncomfortable.
Exposure to invaluable professional networks and alumni network opportunities.
Internationally recognized Professional Certification in Social Enterprise and post fellowship support.
A global family for life!
APPLICATION RESOURCES AND TIMELINE
Applications Open – 4th February, 2020
Early Bird Deadline – 8th March, 2020
Application Deadline – 3rd May, 2020
Fellowship Start Date – 1st July, 2020
Fellowship End Date – 18th December, 2020
Eligibility
Candidates should be from: As per Notification
Description of Ideal Candidate:
We are seeking young professionals (ages 21-35) who have a proven track record of leadership and are seeking to use their education and skills to address social and economic challenges for under-served populations. IDEX Fellows come from a wide range of educational and professional backgrounds, as each individual fellowship position requires different specific skills.  Ideal candidates will possess:
Bachelors or Masters degree
A minimum of 1 to 3 years of work experience
Proven track record of leadership responsibilities
A passion and desire to work or learn about emerging markets and use social enterprise principles to solve global issues
An ability to quickly adapt and work in resource constrained environments
Desire to engage in an intense professional development experience while applying creative solutions to deepen impact
Dates:
Deadline: May 03, 2020
Program Starts: July 01, 2020
Program Ends: December 18, 2020
Cost/funding for participants:
Partially Funded Not Funded
Tuition for Fellowship Program: $2,950
TUITION COVERS THE FOLLOWING:
3-week virtual orientation
India field orientation (lodging + meals for all 4 days)
Housing in Bangalore for 1st month of fellowship term
Monthly Transportation Stipend of $125 (approx. INR 8500) for the 6 months of fellowship term (prorated for the first and last months)
Monthly mentoring/capacity building workshops during fellowship
Networking events
1:1 Mentoring sessions during fellowship
Curated curriculum
Full-time support staff & field managers (barring weekends/National Holidays)
TUITION DOES NOT COVER:
Application Fee
Travel to/from India
Transportation to/from the airport
Passport or Business visa cost
Housing in Bangalore from 2nd month of fellowship term onwards
Living expenses during the fellowship
SCHOLARSHIP OPPORTUNITIES
IDEX is a tuition-based fellowship program, however, through funding from generous sponsors, IDEX is able to offer a limited number of partial scholarships to select candidates for use towards program tuition.
With each succeeding cycle, we've been reviewing many more applications. We follow a first-come-first-considered approach when reviewing applications. This means that your chances of acceptance and a greater scholarship award for the fellowship program are higher the sooner you apply and can avail preferred payment plans. 
We actively encourage you to ensure you apply for our generous scholarship awards as applies to you, the IDEX Scholarship (Men and Women) and InvestWISE Scholarship (Women only).
Important Links:
| | |
| --- | --- |
|   OFFICIAL NOTIFICATION |   CLICK HERE |
|   APPLY NOW |   CLICK HERE |
|   OFFICIAL WEBSITE |   CLICK HERE |
|   ANY CORRIGENDUM / ADDENDUM |   CLICK HERE |
|   TO DOWNLOAD ADMIT CARD |   CLICK HERE |
|   FOR RESULTS |   CLICK HERE |
 JOIN OUR TELEGRAM GROUP FOR ANY QUERIES : CLICK HERE
For all details in Hindi , How to apply , Selection procedure , Final Year Eligibility & more , SUBSCRIBE our Youtube Channel & click bell icon for latest free updates .. watch our latest job update now .